---
While President Donald Trump took to twitter on Tuesday to urge the 'deep state justice department' to act against Huma Abedin as Susan Duclos reported in this ANP story, evidence is emerging that Huma may have been the 'ultimate spy' in the drive of radical Islam to destroy America as we detail within this ANP story, a true 'enemy of America within'…Hillary Clinton's bedroom.
Article by Stefan Stanford republished from AllNewsPipeline.com
Born in 1976 to Syed Zainul Abedin (1928–93) and Saleha Mahmood Abedin in Michigan, at the age of two her family moved to Jeddah, Saudi Arabia where Huma lived until returning to the US for college at the age of 18. Within 2 years, she was working at the White House as an intern for then first-lady Hillary Clinton.
As Wikipedia reports about her family, both of her parents were educators. Her father, born in New Delhi (India) on April 2, 1928, was an Islamic and Middle Eastern scholar of Indian descent, who received his PhD from the University of Pennsylvania, and then in 1978 founded the Institute of Muslim Minority Affairs, an organization devoted to the study of Muslim communities in non-Muslim societies around the world. In 1979, he founded the Journal of Muslim Minority Affairs, which his wife took over after his death; his daughter Huma was listed as an associate editor from 1996–2008.
Known as a trusted adviser to Hillary, particularly on the Middle East, prior to the Democratic primaries in 2007 she was labeled as 'Hillary Clinton's Secret Weapon' after having taking over the position as Hillary's top aide and personal advisor prior to her 2000 NY Senate run, later to be appointed 'deputy chief of staff' to Hillary at the US State Department in 2009.
And as we've learned in story after story that have come out this week as also heard in the first two videos below from Sean Hannity and Fox News, with classified documents found on her husband Anthony Weiner's laptop, people like Huma Abedin and Hillary Clinton should be very worried that they'll soon be going to prison for jeopardizing US national security. Are US military secrets now in the hands of radical Islamists or Iran or even China or Russia because of them?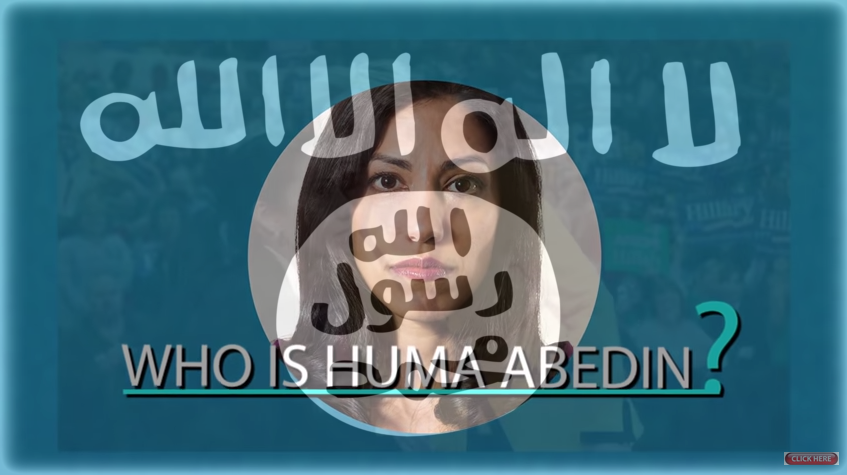 Back on October 25th of 2016 we published a story on ANP titled "Anonymous Exposes 'The Grand Jihad To Overthrow America' – Calls Hillary Clinton 'The Root Of All Evil' And Uncovers 'The Sleeper' Within" and as we reported in that story, we were likely watching the 'ultimate infiltration' of a US presidential candidate, and therefore America, with the infiltration of Hillary by Huma Abedin.
We have decided to republish an extended excerpt of that story as part of the next few sections of this story to help tell this tale that must be told. Please keep in mind that while the source story was written prior to the election, the truth within it remains the same.:
We've all seen the scenario played out in Hollywood movies and real-world leaders of nations going back millenia know the dangers all too well. A mysterious woman or man suddenly captures the attention of a country's leader or other high-placed insider – covertly to gather top secret information, assassinate the target or completely infiltrate their regime. As many know, the Russians are famous for their notorious female spies throughout history.  
As we enter the stretch run of the 2016 election, we are once again witnessing such an 'infiltration' of a political figure though as  it's not the Russians who are doing the infiltrating this time. As we also learn, this 'infiltration' has grave consequences for Christians and every person across America and those who love freedom across the world.
Who is Huma Abedin, Hillary Clinton's #1 aide and sidekick for the past 20 years and why should we as American citizens even care? As we learn in the final video below from Anonymous, Huma Abedin has absolutely undeniable ties to both terrorists and those who funded the 9/11 attacks uponAmerica. (ANP: We have again embedded that video as the final one below)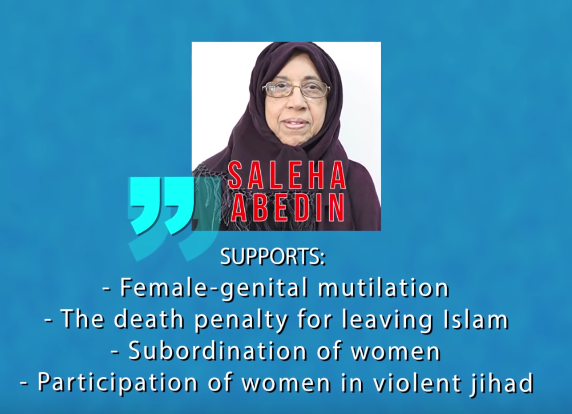 Why should Americans care about who the mother of Huma Abedin is? As we also reported in that October story, during the Obama administration, we witnessed a 'stealth' jihad to overthrow America and while we were called 'conspiracy theorists' for even suggesting such a thing, remember that the Islamic principal of taqqiya permits Muslims to lie to advance the cause of Islam – in some cases by gaining the trust of non-believers in order to draw out their vulnerability and defeat them.  Once again, from that October of 2016 story referencing the final video below.:
We have proof that her mother supports both the death penalty for those who choose to leave Islam as well as the subordination of women. Huma and her mother both worked for the same radical Islamic journal. 
Proving to us beyond any doubt the strong ties between Abedin, Hillary Clinton and 'the grand jihad' to overthrow America, we see the ties exposed before our very eyes of a long-held plan to replace our political system here in America with a repressive form of Sharia law with Hillary Clinton and her top aide Abedin leading the way.  
Also showing to us the undeniable ties between Hillary Clinton, Huma Abedin, Abdullah Omar Naseef and the nation of Saudi Arabia as the main players in this drama that the MSM is hoping you never find out about, we also see the proof of ties between these main players and numerous organizations that all share the same goals and have told us repeatedly in plain English they want to destroy Western civilization and replace it with repressive Sharia law.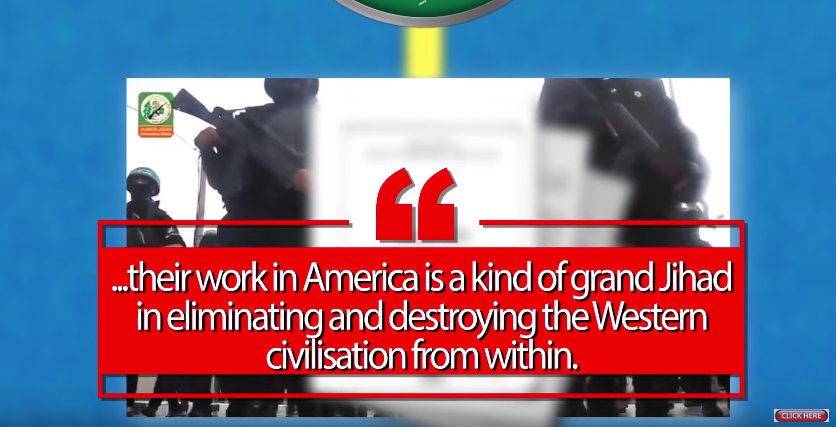 As we learned in this 2013 story from the National Review, Huma worked for many years at a journal that promotes Islamic-supremacist ideology that was founded by a top al-Qaeda financier, Abdullah Omar Naseef. Naseef ran the Rabita Trust, a formally designated foreign terrorist organization under American law. Ms. Abedin and Naseef overlapped at the Journal of Muslim Minority Affairs (JMMA) for at least seven years. Throughout that time (1996–2003), Ms. Abedin ALSO worked for Hillary Clinton in various capacities.
You read that correctly. As Anonymous also tells us in that final video below, during the same time period as the 9/11 attacks upon America, Huma Abedin was working for both Hillary Clinton AND those funding the terrorists responsible for attacking America.
Even this NY Post story from back on August 21st, 2016 told us Huma worked at a radical Muslim journal for 10 years and even ripped apart a 1995 proclamation made by Hillary that 'woman's rights are human rights'. From their story.:

One of Clinton's biggest accomplishments listed on her campaign website is her support for the UN women's conference in Bejing in 1995, when she famously declared, "Women's rights are human rights." Her speech has emerged as a focal point of her campaign, featured prominently in last month's Morgan Freeman-narrated convention video introducing her as the Democratic nominee. 
However, soon after that "historic and transformational" 1995 event, as Clinton recently described it, her top aide Huma Abedin published articles in a Saudi journal taking Clinton's feminist platform apart, piece by piece. At the time, Abedin was assistant editor of the Journal of Muslim Minority Affairs working under her mother, who remains editor-in-chief. She was also working in the White House as an intern for then-first lady Clinton. 
Headlined "Women's Rights Are Islamic Rights," a 1996 article argues that single moms, working moms and gay couples with children should not be recognized as families. It also states that more revealing dress ushered in by women's liberation "directly translates into unwanted results of sexual promiscuity and irresponsibility and indirectly promote violence against women." In other words, sexually liberated women are just asking to be raped.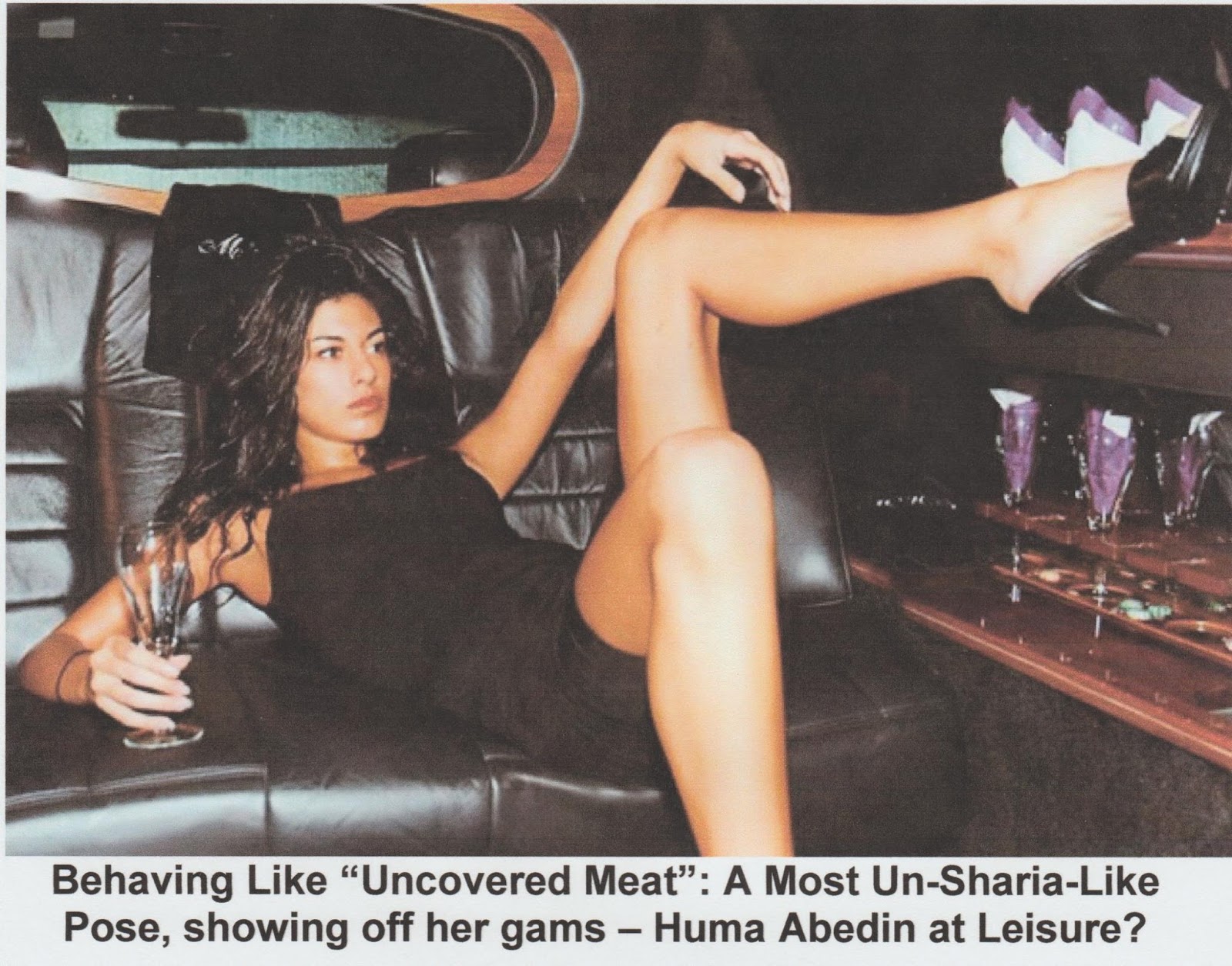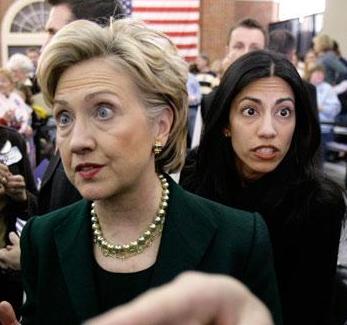 As we also asked back in October of 2016, Abedin began working for Clinton in the US State Department after only being here for 2 years in this country. Was she trained to infiltrate America knowing Clinton's alleged proclivity for lesbian women? If male leaders can be seduced by spies who don't have their best interests at heart, there is no doubt in our mind that female "leaders" can be as well.
We continued: Knowing the Clinton's sordid history, did those seeking to overthrow America realize that Hillary was 'ripe for the picking'? The final video below provides absolute proof that Hillary has been infiltrated by someone with strong ties to the Muslim Brotherhood and those who seek to overthrow our form of government in the West.
And why has Huma refused to deny her terror ties?
As we're told in the final video, the Institute of Muslim Minority Affairs is funded by the same person who funded those who attacked America on 9/11 and who also funds the Muslim World League. While the ties exposed here begin twisted like spaghetti, Anonymous does an outstanding job untangling the terror mess and proves to us a deep well of treason exists that is now bubbling up to the surface with the intention of taking down America and the West.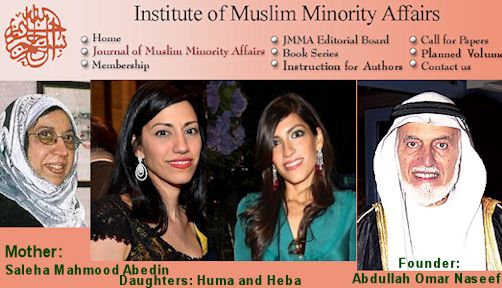 And while America has thankfully dodged that bullet for at least another 3 years and hopefully 7 with President Trump possibly doing the impossible, taking down Hillary Clinton and the 'deep state', as ANP writer William B. Stoecker recently wrote in this story on ANP, we need to stay awake and aware about what's happening here in America.
With the 'globalist deep state' still attempting to take down President Trump and the 1st Amendment here in America, working to permanently silence those within the independent media who speak out loudly against them, how quickly might things change should Hillary not be held accountable for her actions but run again for President in 2020 and win? While the worst nightmare for millions, should such a thing happen, like Barack Obama sealing his records in his first executive order, the chance for Americans and the world to ever learn the truth about Hillary and Huma will forever be lost.
Why hasn't there been a serious investigation into Huma asks Fox News in the 3rd video below? Between Barack Obama in the Oval office, Iran-born Valerie Jarrett as one of his chief advisers, the Muslim Brotherhood in the White House during Obama's term in office and Huma Abedin into 'all things Hillary', it's easy to understand why there hadn't been a serious investigation up to this point. Yet with all things seemingly now changing before our eyes,  it's time to take them all down, President Trump! 
The first video below is a brief excerpt from the 2nd, Hannity's full show Tuesday night.
This final graphic below shows us the ties that can never be overlooked for America to finally get to 'truth'.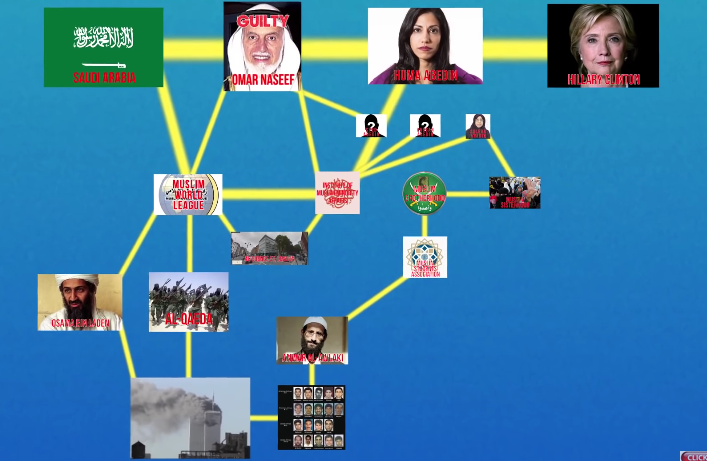 Read more at: AllNewsPipeline.com